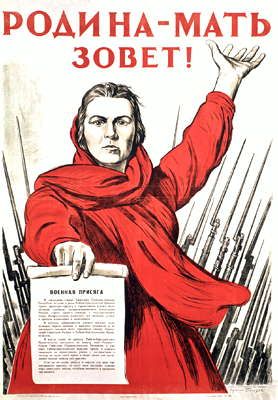 ("Motherland calls")
This video has some propaganda posters and pictures of Nazi soldiers and pictures from WWII, but mostly it has pictures of Soviet women–aces fighting against Nazi pilots. Also nice wartime music (men singing).
If you never heard me say this before, I will say it again: Soviet war music rocks.
It's interesting that the female image is more powerful in war propaganda than male image. See the Wikipedia
article
about "White Lily of Stalingrad".